Last Update: September 30, 2014
Moguro Fukuzo
Maps & Chronology of Events
---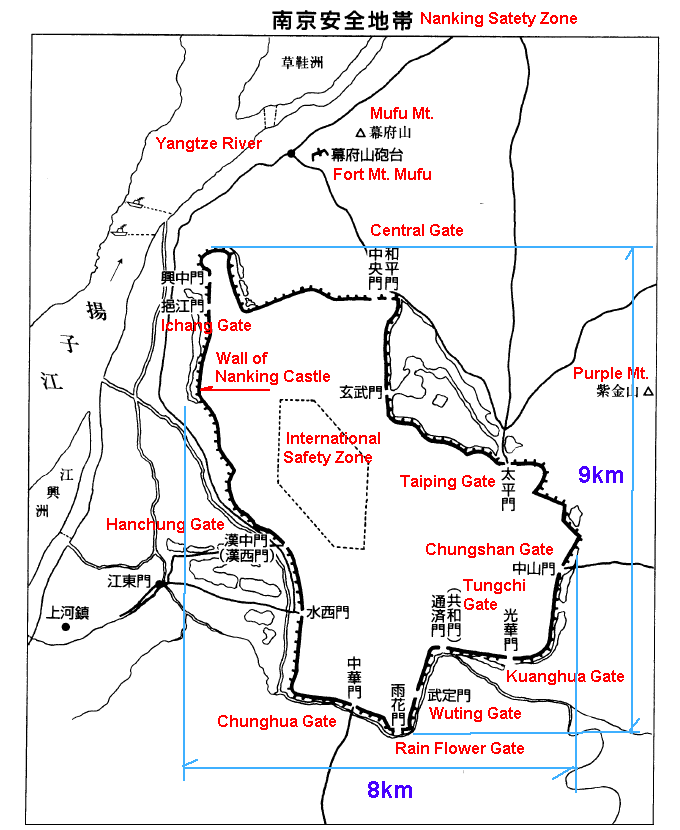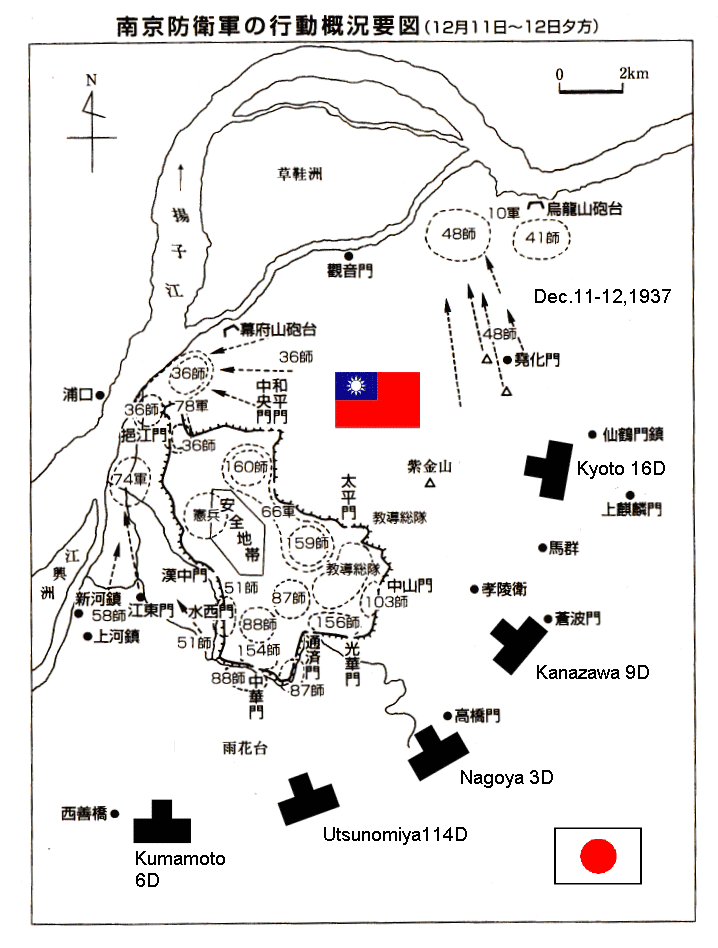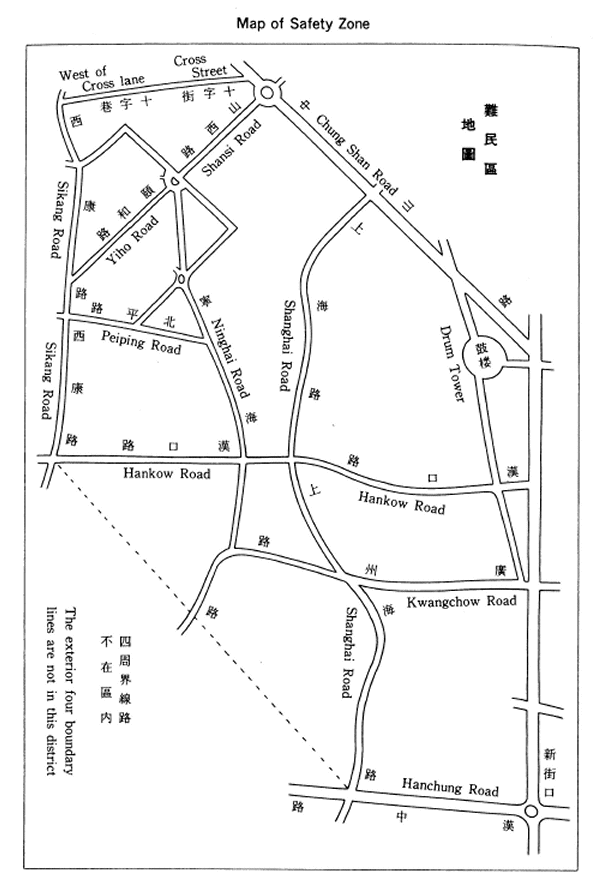 ---
Chronology of Events
---
July 7,1937

Battle of Marco Polo Bridge in Beijing

July 29

Tsushu Massacre(通州事件). At the present-day Tongzhou District of Nantong(南通市通州区), Jiangsu Province(江蘇省), more than 200 Japanese residents in China were brutally killed by the Chinese garrison. This incident infuriated the general public of Japan. "Chastise China!(暴支膺懲)" has soon become the slogan of the day.

August 14

Zhang Zhi-zhon(張治中), Commander of the Shanghai-Nanking garrison, ordered offensive assaults against the Japanese garrison stationed in Shanghai without the consent of his superior officer Chiang Kai-shek(蒋介石). The Battle of Shanghai began.

Mid-October

The Chinese Nationalist (a.k.a. KMT:Kuomingtang 国民党) forces around Shanghai amounted to 700,000-strong. Against it, the Japanese garrison at Shanghai had only 70,000-strong. The differential of the two forces was approximately 10 to 1.

November 5

Japan's 10th Army landed at Hangzhou(杭州). Out of fear of being attacked from the rear, the Chinese Nationalist forces began to flight.

November 9

Shanghai fell into the hands of the Japanese Army.

November 28

Since the Chinese guerrilla attacks against the International Settlement at Shanghai continued from outside the city, Japan decided to take Nanking, then the capital city of the Republic of China, in order to replace Chiang Kai-shek with Wang Zhao-ming(汪兆銘), who was more cooperative with Japan.

December 7

The vanguard force of Japan's Central China Army was 20km away from Nanking. Chiang Kai-shek ordered evacuation of all government organiztions. He and his wife as well as his staff officers fled from Nanking to Hankow (now Wuhan).

December 9

Japan's Sabae(鯖江)36th Infantry Regiment, which spearheaded the Japan's Central China Army, arrived at the Chunghua Gate, the south gate of the Nanking Castle. Japanese fighter planes flew over the castle and distributed the surrender ultimatum letters from the sky.

December 10

At twelve noon, the pre-set expiry of the grant of the consideration, no representative of the defense force appeared. The Japan's Central China Army began all-out assaults at the Nanking Castle.

December 12

Tang Sheng-zhi(唐生智), Commander of the Nationalist China force defending the Nanking Castle, evacuated from Nanking leaving behind the estimated 50,000-strong Chinese forces defending Nanking. Unable to withstand the attack of Japanese howitzer guns, the Chinese Nationalist Army began to collapse.

December 13

The Nanking Castle fell into the hands of the Japanese Army.

December 17

The Entry Ceremony of General Matsui and his Central China Army

January 1, 1938

The Nanking Autonomous Government announced its establishment.

March 28,1938

The New Revolutionary Government of China (中華民国維新政府) announced its establishment at Nanking.
---
| | |
| --- | --- |
| | To the top of this page |
| | Return to Home |